Our electricians specialise in Infrared Thermal Inspections, preventing minor electrical faults from turning into major failures.
We use the best and most accurate technology for thermal imaging inspections in order to provide you with the most thorough report. Our reports are designed to caution against temperature anomalies that may indicate possible deterioration or failure of a component or system. A thermal imaging inspection will reveal in seconds any abnormal temperatures indicating equipment failure.
Thermal imaging is an effective and non-distributive way to establish the integrity and safety of your electrical equipment before incurring a costly failure. All of our clients are provided with copies of our reports for their records.
Learn more about your thermal inspection options or request a quote.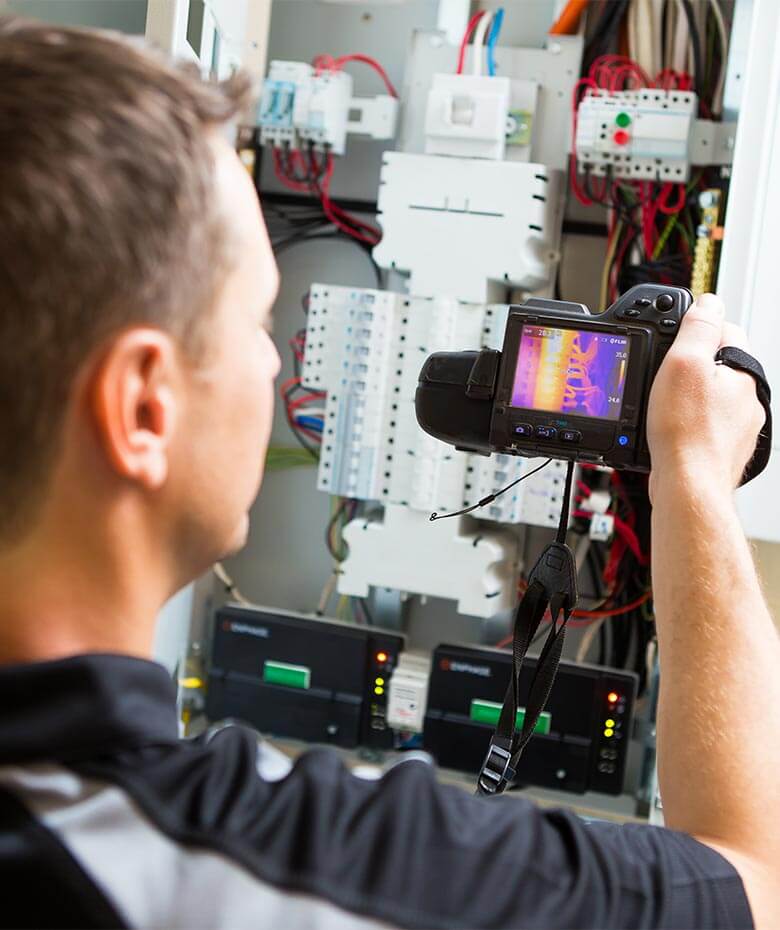 Thermal imaging inspections can be used for the following applications:
Determining points of increased or reduced heat emissions
Determining component integrity
Determining equipment condition
Preventing equipment failure
Preventing potential fires due to heat distribution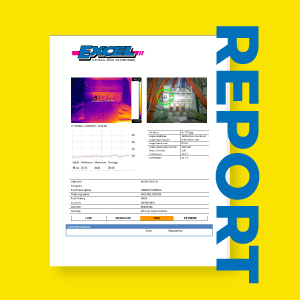 Example Thermal Imaging Report
Electrical & Data Services
Our award winning team of Electricians can provide additional comprehensive and quality Electrical & Data services
An award winning team of electricians
Installations & maintenance repairs for solar systems, air conditioning and commercial refrigeration