Off-Grid Solar System Solutions Toowoomba
Excel Power's award-winning team inspect, install, and service off-grid home solar systems using leading Tindo, Enphase, and Tesla products, technology, and systems.
Our off-grid home solar systems are designed and built using leading technology designed to future-proof your investment.
There are a number of instances where connecting to the main electricity grid isn't an option. Sometimes the main grid isn't financially viable or it's not a preference to the homeowner. Whatever the reason, an off-grid solar system offers the ability to generate and store highly sustainable energy. This method also reduces carbon emissions and eliminates further electricity bills or service charges.
In 2018, Excel Power won Australia's best Off-Grid Solar System. Our in-house system showcases the future of self-contained, sustainable electricity production. Designed by director Michael Reiken, the system was developed to both train staff in off-grid systems and educate clients on how these systems work. The 'Steampunk' styling adds to the visually spectacular system aimed at improving the understanding of how off-grid solar power works and is the future of off-grid solar systems.
This system is available for public viewing so if you are considering going off the grid, make an appointment today to check out how our system works.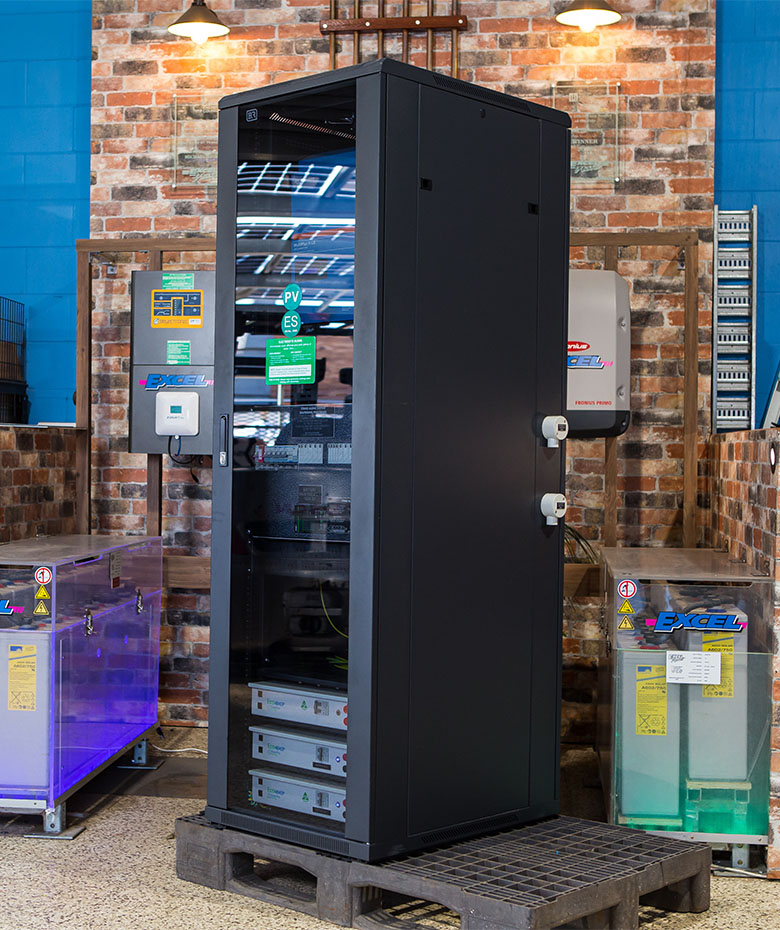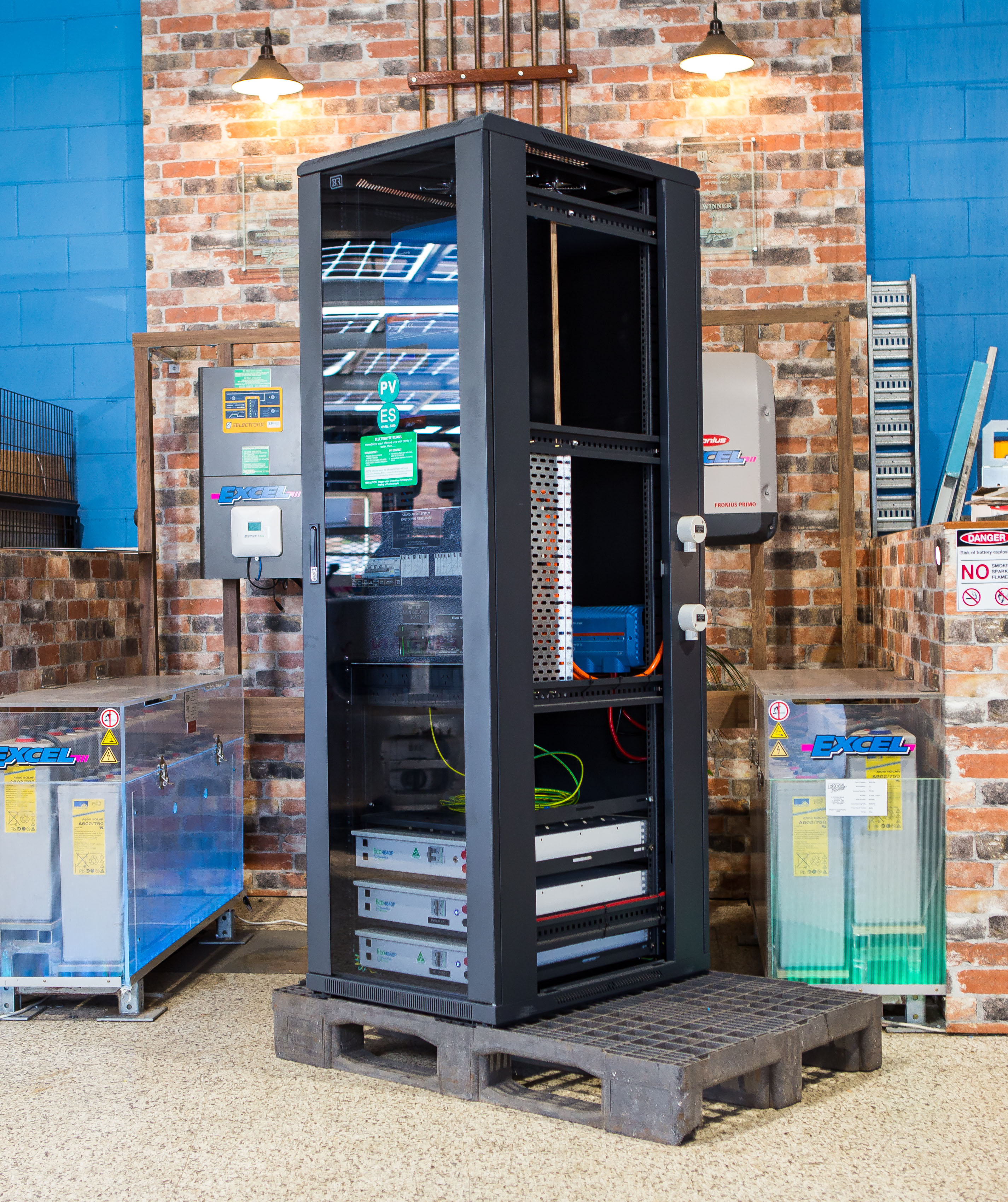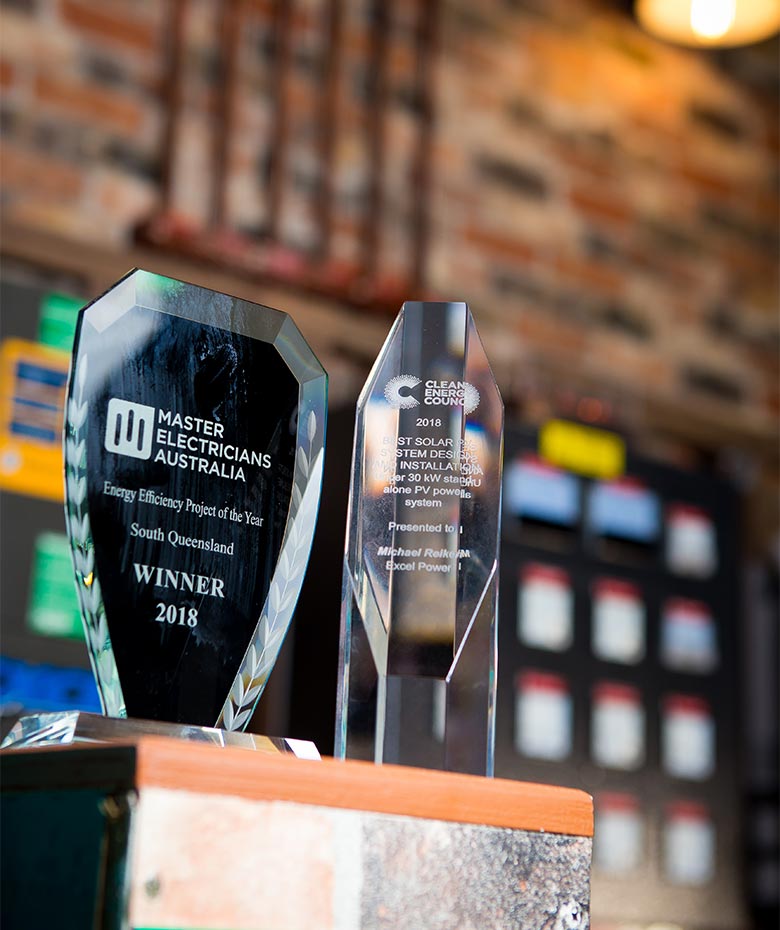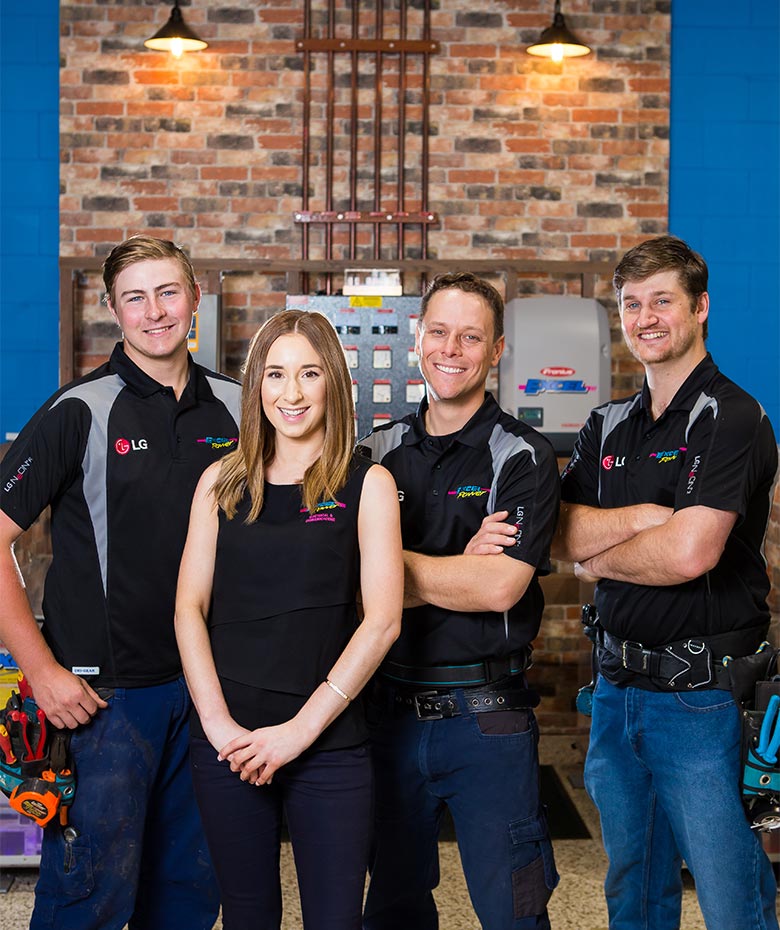 Book in for a tour and see for yourself
Give us an accurate idea of what size system you will need by completing our load demand profile:

Download
Go off-grid with Tesla, Tindo and Enphase
We understand that connecting to the grid isn't always affordable or sometimes even an option at all.
To help with this, Excel Power has brought together some of the most sought-after solar brands to provide our customers with off-grid solar power options, regardless of what your power needs are.
With ongoing support, 24 hour system monitoring and industry-leading warranties for peace of mind, it's no surprise these brands are leading the way in innovative technology and expert customer service.
Tindo solar panels are quality tested and designed to live up to the harshest of Australian conditions. With 25-years warranty on NeON 2 panels, customers can rest assured that their system will continue providing energy regardless of the conditions.
View our range of off-grid solar packages below suitable, available in a variety of sizes.